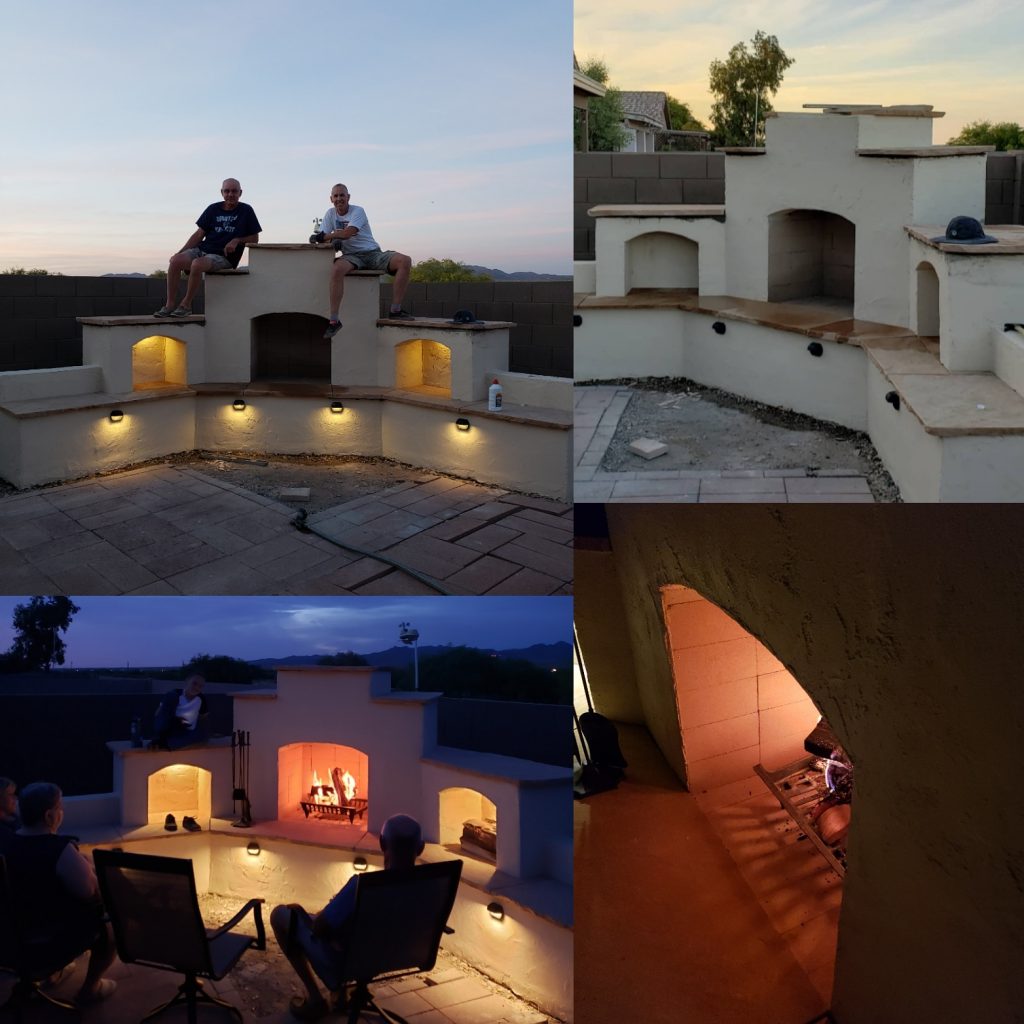 There are so many different ways to design and construct your backyard space and so many different price points that you can pick from. The comparison between two backyards that are built either by a construction company or a DIY homeowner is the price spent.
When the comparison comes to light on paper, you will see that the DIY build is much cheaper. This is mainly due to not having to pay for the labor associated with your build. If you do the work yourself, even as a weekend DIYer, you will spend more time building. But, you will save thousands of dollars.
Just How Much Can You Save
So here is the long and short of the DIY vs. contractor-built backyard. Let's do a comparison of the pros and cons with each, and there are pros and cons for each that need to be noted. This article does not say that hiring a contractor is a bad decision, as that is completely up to you as the homeowner. What we are saying is that there are alternatives to paying for EVERYTHING to be built by a contractor. Enter the DIY homeowner… an individual that is willing to learn, get dirty, and a bit dirty at times.
Pros
Contractor – Fast build…sometimes; Professional and knowledgeable staff…mostly; They have the necessary tools; They can get permits faster if needed.
DIY Homeowner – You will build knowledge and confidence; You will achieve the next level of DIY skill; You will save thousands of dollars; You'll get it done your way without pushback; You will build on your timeline; You'll have lots of fun.
Cons
Contractor – Slow build…sometimes; You may wait for them to show up on their timeline; They can be very expensive; You lose some control of the build and design.
DIY Homeowner – Slower build time; You may not have all the tools; You may have to rent or buy some tools (Great problem when you have to buy a new tool); You may have to figure some things out along the way.
Thoughts?
So, based on that list of pros and cons, what do you think? We recommend you complete a list of the projects you want to tackle and see about a cost for each individual project. This will allow you to break the total build into chunks, because there may be certain sections of the project that you absolutely know you want to try.
The beauty of the DIY option is that you can always call a contractor or handyman in to help you after you start. Most DIY homeowners we find will continue the build once they start though and it's probable that you will too.
What's Next For Your Backyard?
If you are at all interested in building your own outdoor fireplace and you think you still need a bit of guidance, check out Backyard Flare online. We are the industry leader in comprehensive and easy to follow DIY construction plans for outdoor fireplaces and outdoor kitchens. It's a portion of your backyard that will be the focal point, so don't skimp on a good plan to follow.
There are so many things to evaluate with regard to your backyard construction. Our hope is this article has helped you a bit with trying to figure out which way you want to go with either a DIY or contractor-built space.
We are here to assist you with any questions you may have, so please don't hesitate to call us at 520-269-9740. We'd love to help you with your DIY outdoor fireplace or kitchen.
As always, happy building and we hope to hear from you.