Baby It's Cold Outside… In Some Places, Outdoor Fireplace Time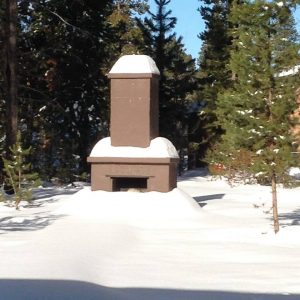 Hey all you DIYer's, are you looking forward to Christmas and the colder temps?  We sure are down here in Arizona.  We know we're a bit spoiled though with the highs in the 60s still.  So much of the country is getting blanketed in snow and ice already, which makes us cringe at the thought of power losses and snow shoveling.  We came from that sort of weather so we know what some of you are experiencing.  You'll get through it though, we're confident of that.  Enter the DIY outdoor fireplace and outdoor kitchen possibility.  These are great Christmas ideas.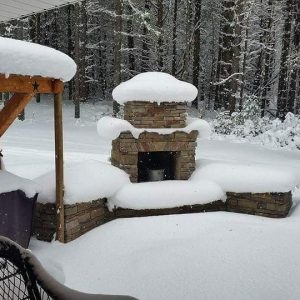 Your Christmas Ideas Wish List?
Christmas and the season of giving always brings about the challenges of traffic, shopping, and figuring out what to tell your loved ones to buy for you.  This year, when you sit on Santa's lap at the mall, tell him you want to build your own DIY outdoor fireplace or outdoor kitchen.  He'll know what to do.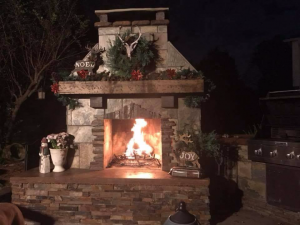 Santa will go online and he'll visit www.backyardflare.com for great outdoor fireplace and outdoor kitchen design ideas.  He'll pick out the perfect design for your backyard and he'll surprise you with your very own DIY construction plan.  You'll be able to get started on your backyard renovation.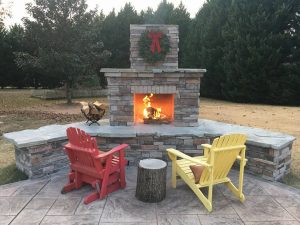 If you are not planning on sitting on Santa's lap, just tell that special someone in your life that you want a DIY outdoor fireplace or outdoor kitchen in your backyard.  Tell them about Backyard Flare and that they are the only place to go for DIY construction plans.  What a gift for someone you love or to yourself for that matter!  Christmas ideas are everywhere but most don't last a lifetime like an outdoor fireplace or outdoor kitchen will.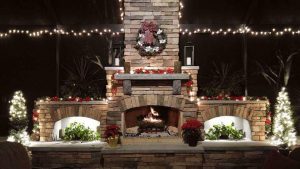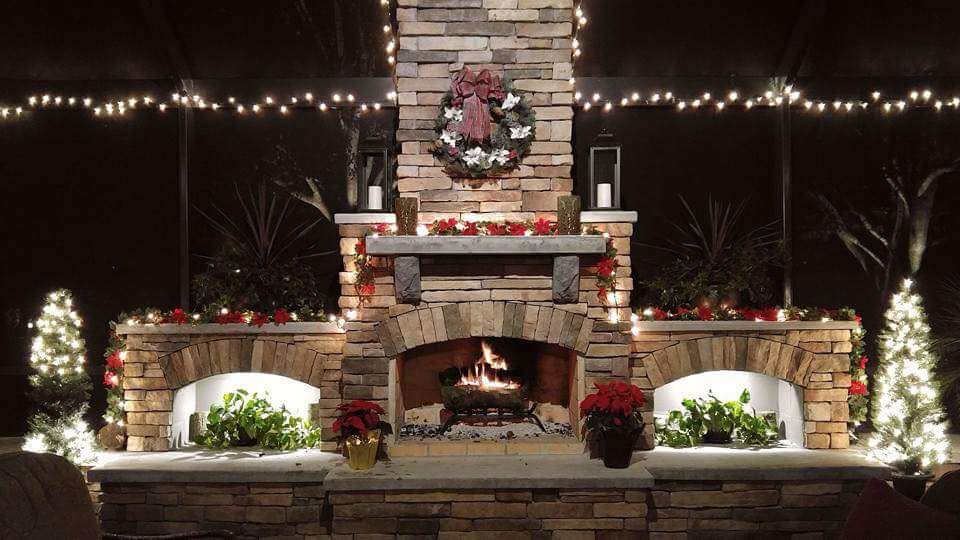 Call Us
And did we say that you can always call and talk to Dan from Backyard Flare for FREE?  Yep, he loves to talk "masonry" and "backyards".  He spends time each day talking with homeowners about design ideas for their outdoor space, and he helps them manage their masonry fears.
Thanks for making Backyard Flare the one stop shop for the best DIY outdoor fireplace and kitchen construction plans.  It's DIYer's like you that make us feel special.  Have a great Thanksgiving and a wonderful Christmas.
We hope to hear from you and as always… happy building.