Fireplace and Pizza Oven Awesomeness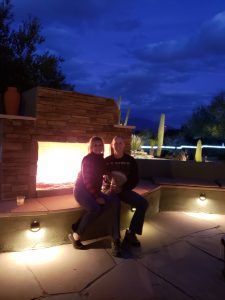 The other day, my wife and I attended a dinner party at the home of a previous fireplace and pizza oven customer.   We were able to spend some time outside enjoying the fireplace and just the awesomeness of the backyard.  Homeowner Tom helped me build this structure, so this is technically a DIY build in a sense.  Tom learned a lot and he was able to add lots of great value while we had a blast constructing his masterpiece.
Massive Structure Size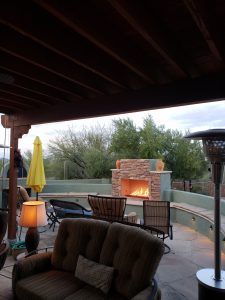 There is so much to his fireplace and pizza oven structure.  To get started, the whole circular structure is a whopping 31 feet in diameter.  It's massive to say the least.  It surrounds a seven-foot-wide natural gas fireplace.  Inside the four-foot-wide firebox is an "H" pipe covered with bright red fire glass.  The fire glass color is great because, if you look closely at the picture, it turns blueish purple when it heats up.  Such a great look.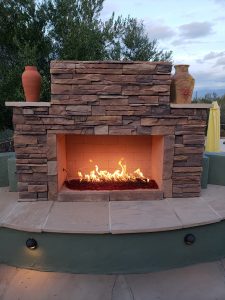 The front of the fireplace is covered with a great stone veneer and the remainder of the structure was stuccoed to match the texture on Tom's house.  The seating is all smoothed flagstone cut to match the curvature of the seat back wall.  On the hearth, there are several low voltage lights that add that extra something.  It looks amazing every night, whether there is a fire blazing away or not.
Pizza Anyone?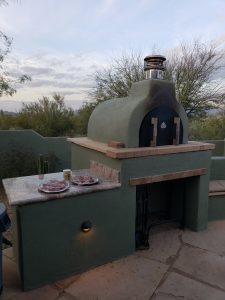 The left side of the structure holds the pizza oven built around a BrickWood Ovens DIY mold.  It didn't get any easier than that mold to build around and then wait until the mortar cured.  The pizza oven is covered in stucco that is painted the same color as the rest of the structure.
To the left side of the pizza oven, we added a piece of polished granite, so Tom could roll out his pizza dough and prepare his pizzas.  No need to run into the house every time, the counter is right there.  Seeing how much Tom and his family has used the fireplace and pizza oven makes me smile that they are building lots of great memories.  The parties with family and friends are a lot of fun and the quiet nights in front of the fire are special for them too.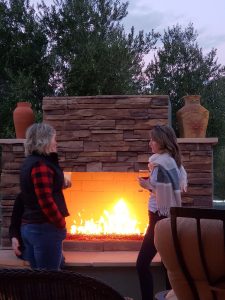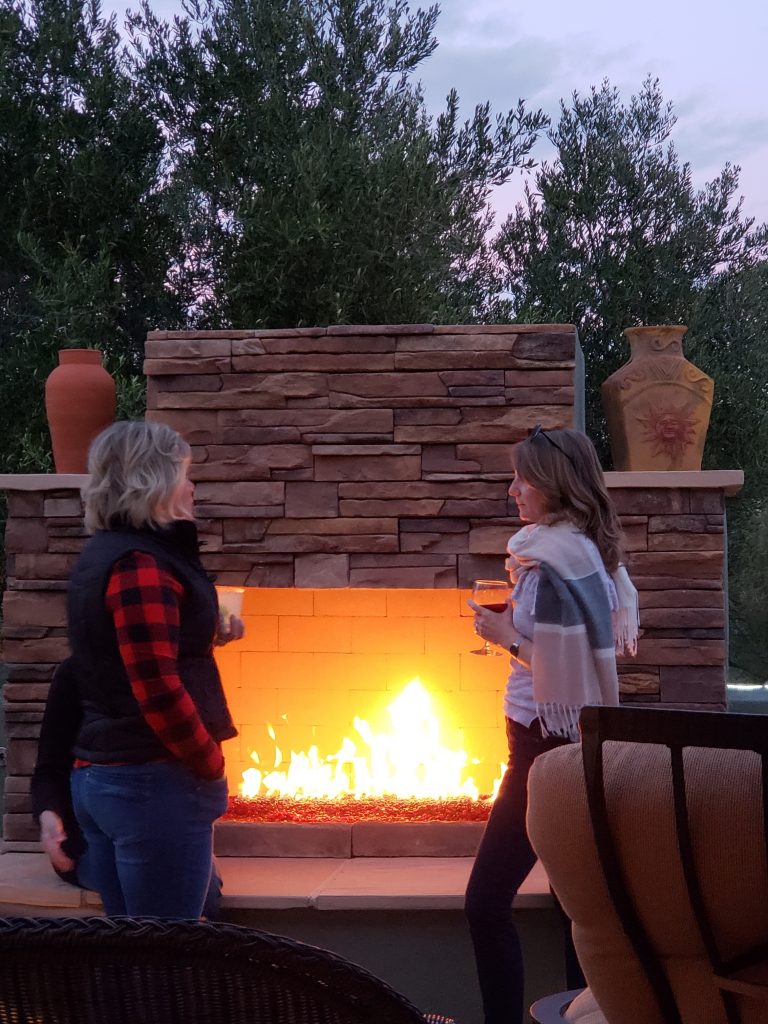 Check us Out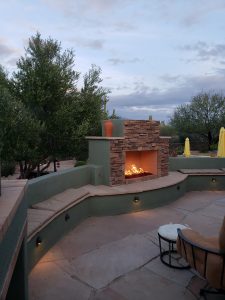 If the idea of a fireplace and pizza oven sounds like something you would want to step into, there is a great place to go, Backyard Flare.  You can look through the great design ideas and also figure out what you want in your backyard.  Big or small, every fireplace structure looks great.  We want you to begin living in your backyard again.  What better way to start than by building your own fireplace and pizza oven?
If you have any questions about anything, please let me know.  I am always excited to hear from a fellow DIYer, or someone wanting to learn.  You can certainly do it yourself and beautify your backyard space.  I can be reached at dan@backyardflare.com and as I always say, "Happy Building".
Dan