Create Your Christmas Fireplace
Oh my…the Christmas season is in full swing and decorations are being added to everything indoors.  Why not add some spice to the outdoors too?  Add some small things or even some big things to your fireplace and make it spectacular.  Some people add great decor to their structures and turn them into a "Christmas Fireplace".  We have seen some spectacular outdoor fireplaces this 2017 Christmas season that we just have to share.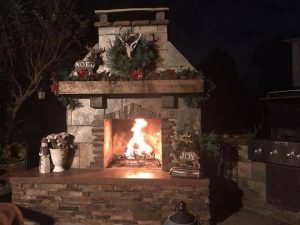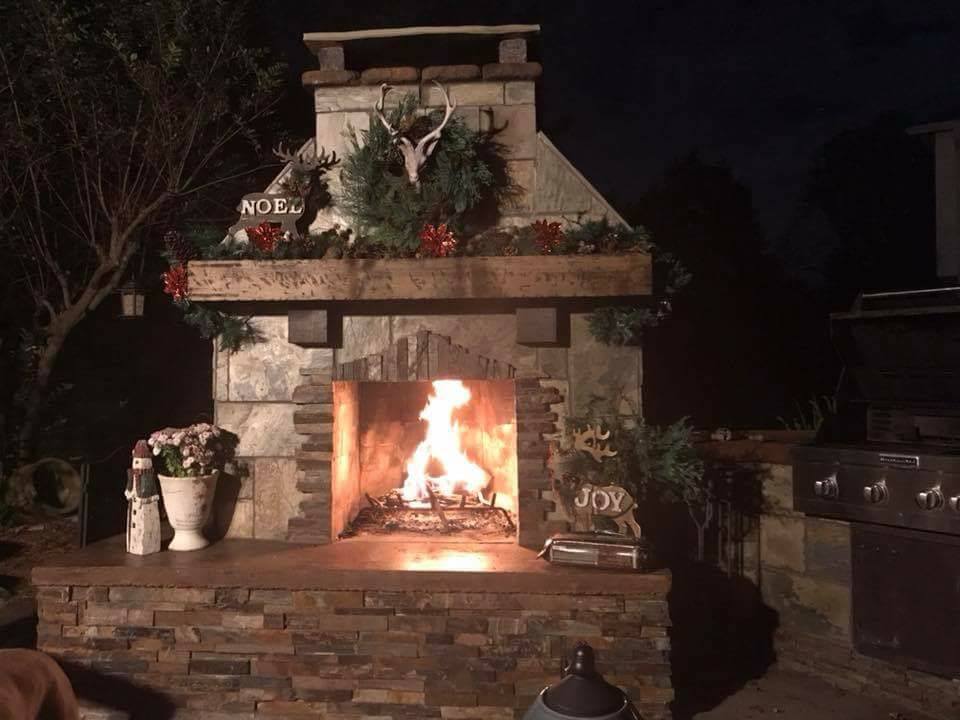 Does it get much better than a decorated outdoor structure with signs of noel and joy?  I don't think so.  Check out the mantel covered in red berries and a green pine wreath above it. With the vases full of flowers, this fireplace makes me want a warm glass of cider or some hot chocolate with extra marshmallows.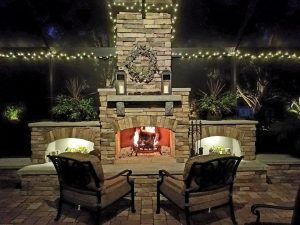 It doesn't take much to turn an already gorgeous outdoor fireplace into a seasonal masterpiece.  Another wreath makes this fireplace step right into the Christmas season and the lighting overhead adds a lot too.   By adding reds and greens, as well as lighting and images of Christmas, you will turn a nice space into an even more welcoming space.
What are some of your holiday decorating ideas?  Write a comment and let us know and even share a picture of how you designed.  Thanks and we hope you have a great holiday season.  Merry Christmas and Happy New Year.
Care to add a DIY fireplace to your backyard?  Visit us at www.backyardflare.com for great information and ideas for your next project.