Oh, it's cold, but let's start planning for later
Hello all you DIY enthusiasts, time to get your mind wrapped around the "DIY in 2018" mindset.  It's time to figure out what great projects you will be building.  Something indoors is always good when Jack Frost is still hanging around, but why not get started on designing your new backyard?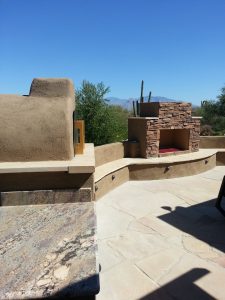 Bring that outdoor living space to life and build a beautiful outdoor fireplace and outdoor kitchen in your back yard.  While you're at it, add a pizza oven and a sitting area.  Cover the whole project in faux stone veneer and stucco with a matching paint color and get to living outdoors.
The new year brings great deals and lots of sales on grills, grates, outdoor furniture, and even building supplies too.  Grilling out during the super cold months of January and February probably aren't optimal, but if you get the supplies and the plan ready, you can start building right when the weather turns for the better.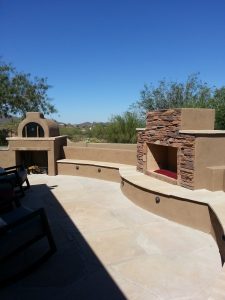 We here at Backyard Flare can help you with a great design and we can certainly work with whatever structure shape you want to achieve.  Give us the dimensions and space you have to work with and we will show you some great possibilities.  We will work with you along the way and you'll stay involved during the whole process.  It's a fun process and you're in charge.
Have a great beginning to your 2018 and let us help you get into the "DIY in 2018" mindset.  Happy New Year and happy building.