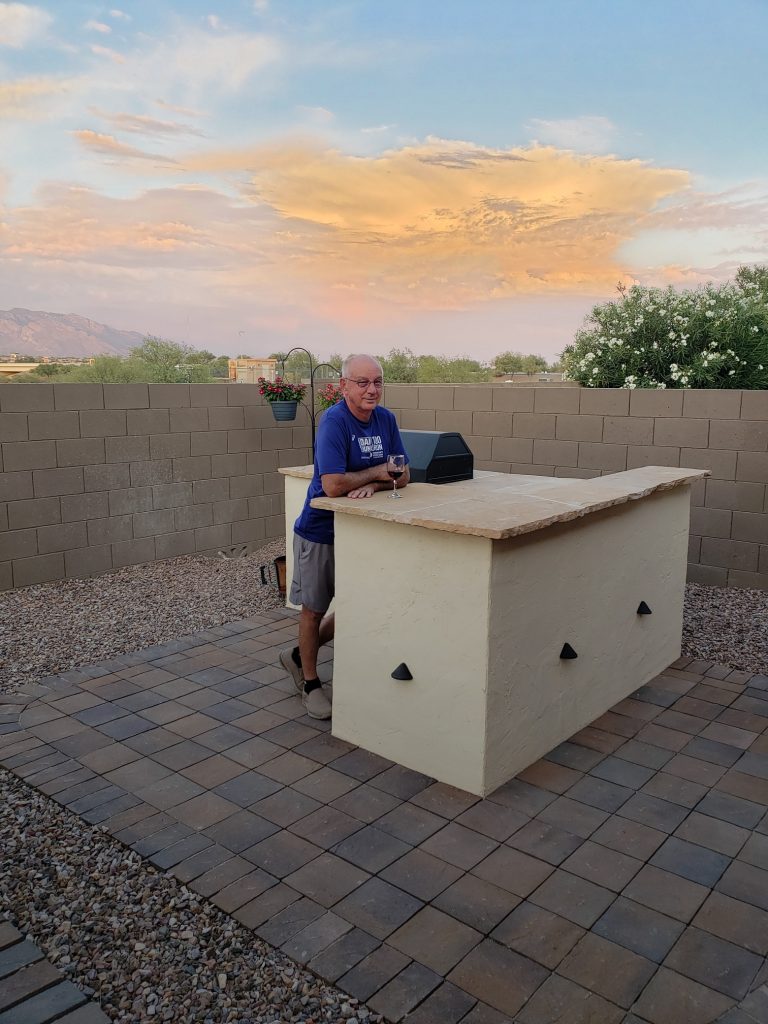 Our DIY outdoor kitchen build began with some ground excavation and measuring for slab height as compared to the existing concrete patio. This was very important as we planned to add brick pavers from the patio to the base of the outdoor kitchen and we wanted it to match up perfectly. Once we determined the proper slab height, we built our wood forms, tamped and prepared the ground, added our steel mesh, and got to pouring the concrete.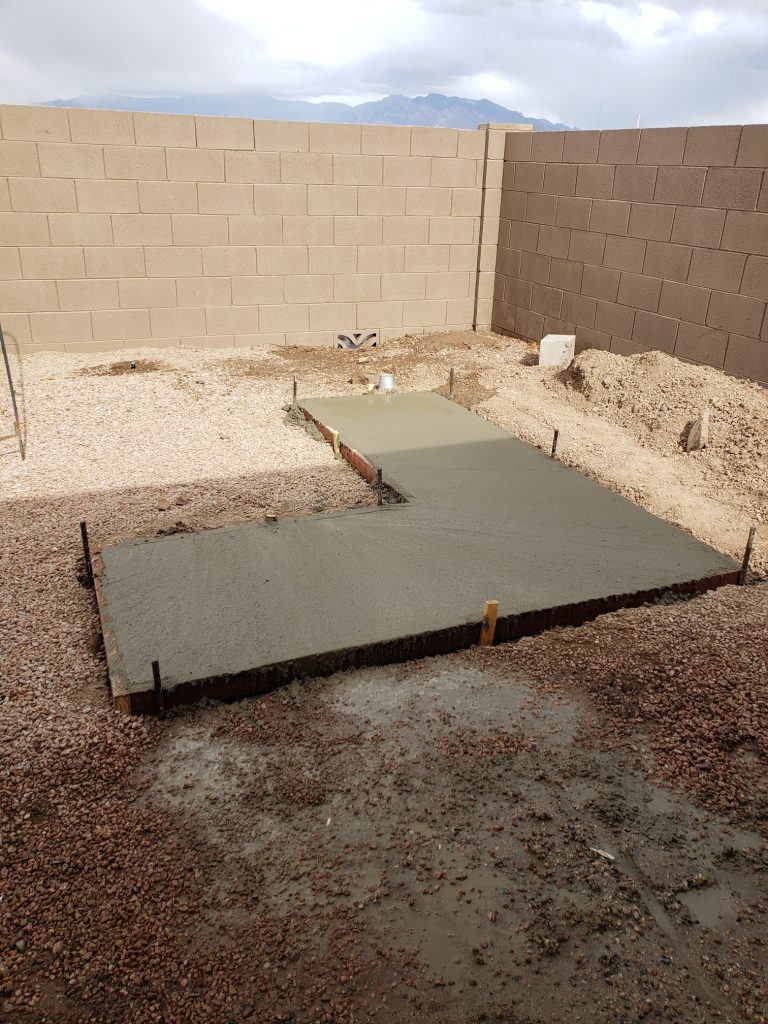 My father in law and I worked in tandem, with me mixing and pouring the concrete and him screeding the wet mix. Within 35 minutes, we had the concrete done and we waited for it to start setting up.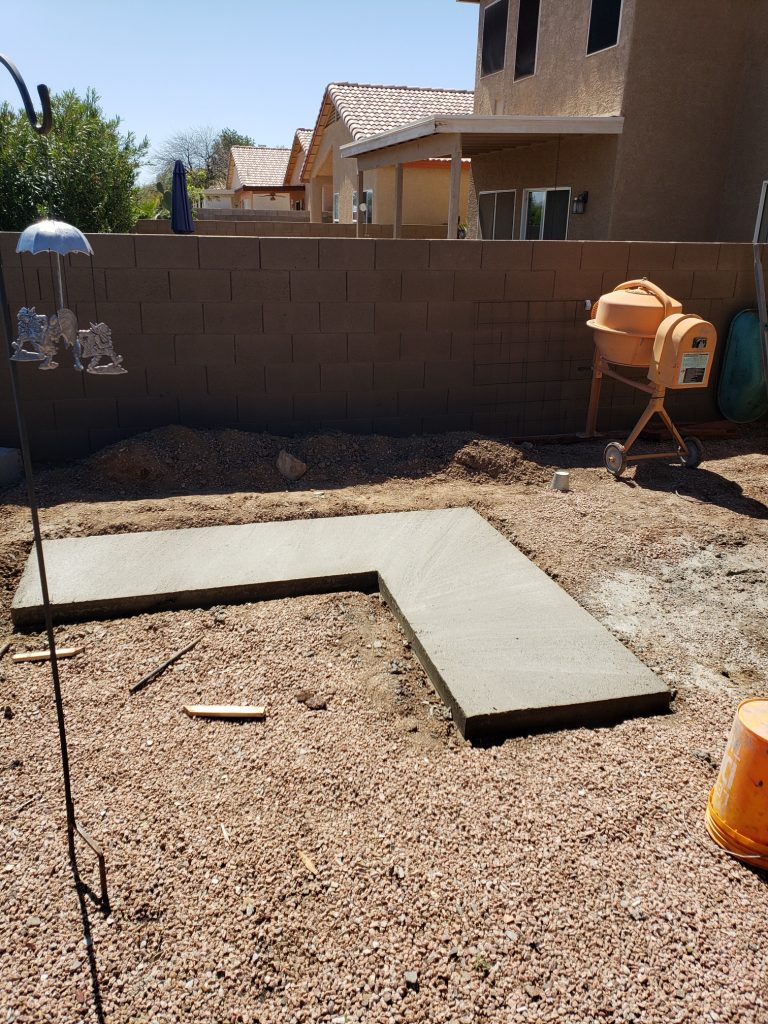 Two days later, we pulled the forms off and exposed a great looking L shaped slab that was waiting for some mortar and block. Once the block laying began, we worked for approximately 6 hours to complete the rough block build.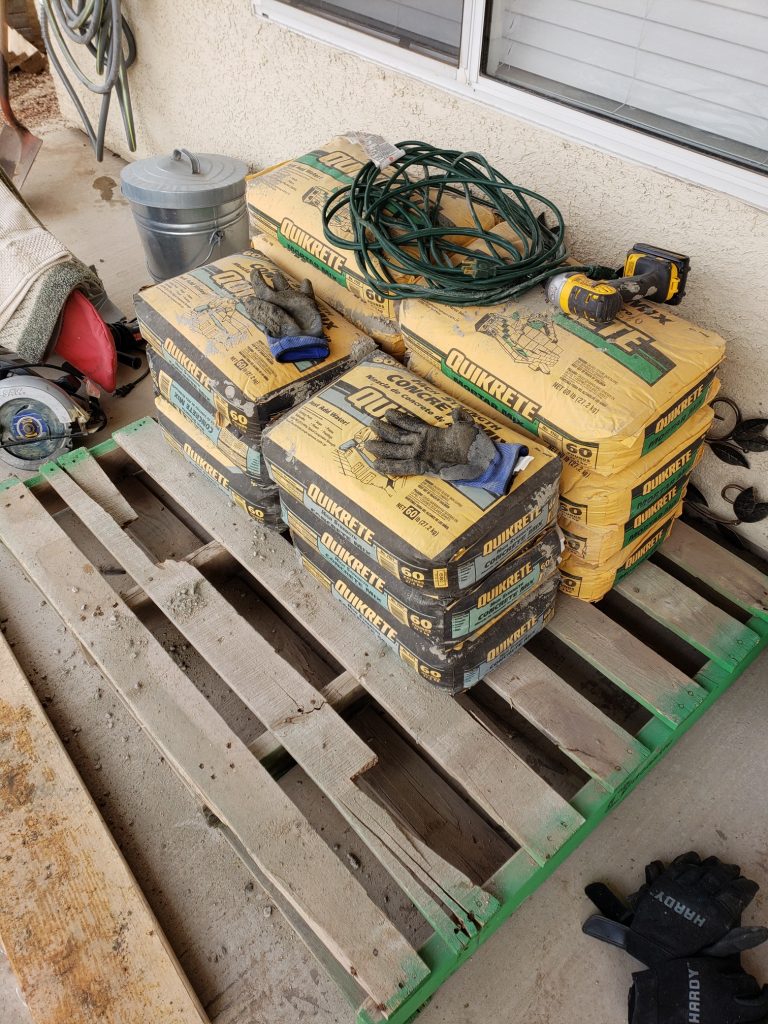 We mixed our N-type mortar in a mixing bin and got 15 blocks mortared in place with each 60-lb bag. This is how much you can generally get done if you don't waste or lose too much mortar on the ground.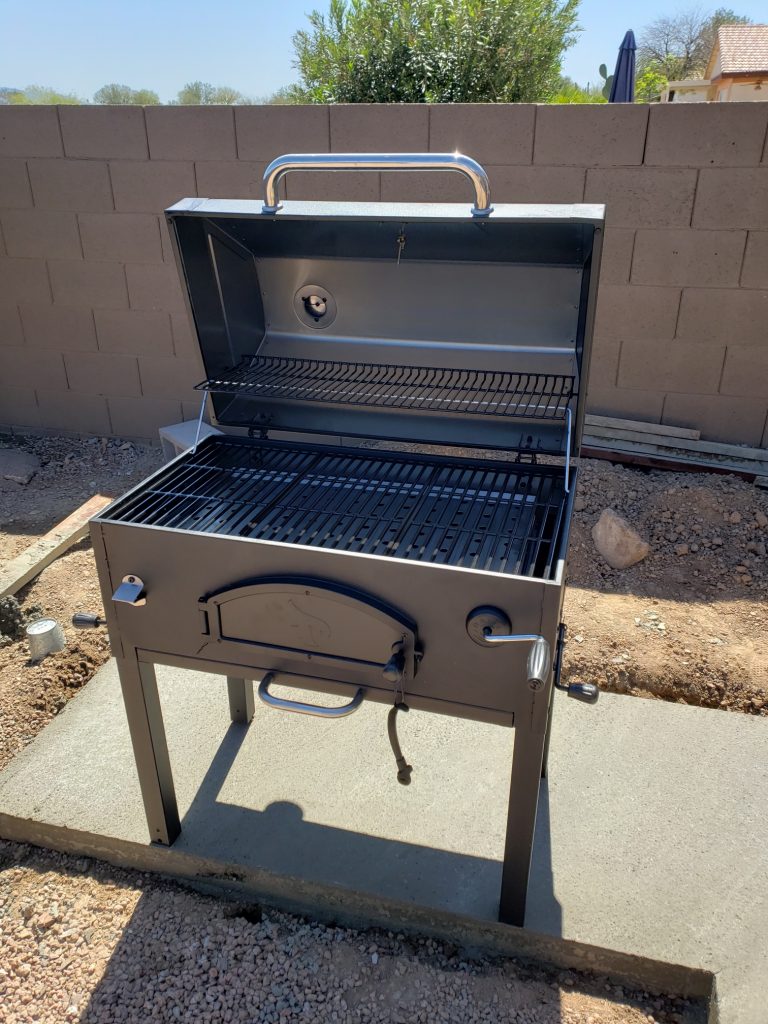 @Charbroil for Functionality
We dismantled a Char-Broil charcoal grill and built a base for the cooking system to sit on. The counter height was a standard 36″ and with a gorgeous flagstone, the raised bar and counter was finished. The outer edge of the flagstone was a very cool chisel cut for a rustic look.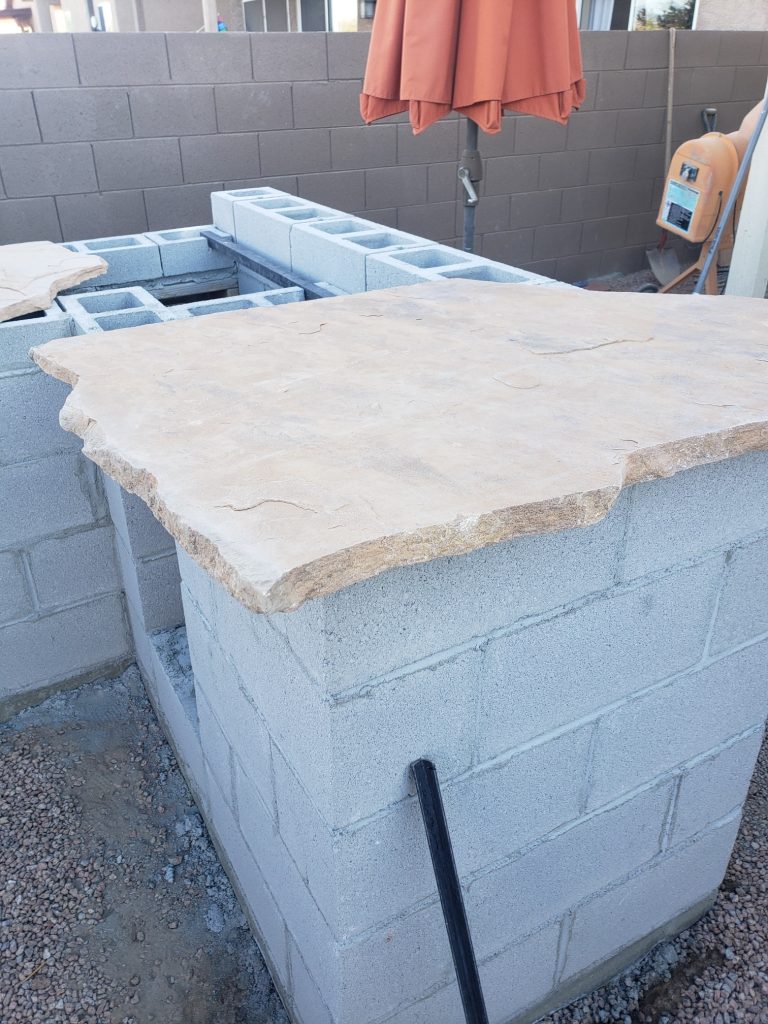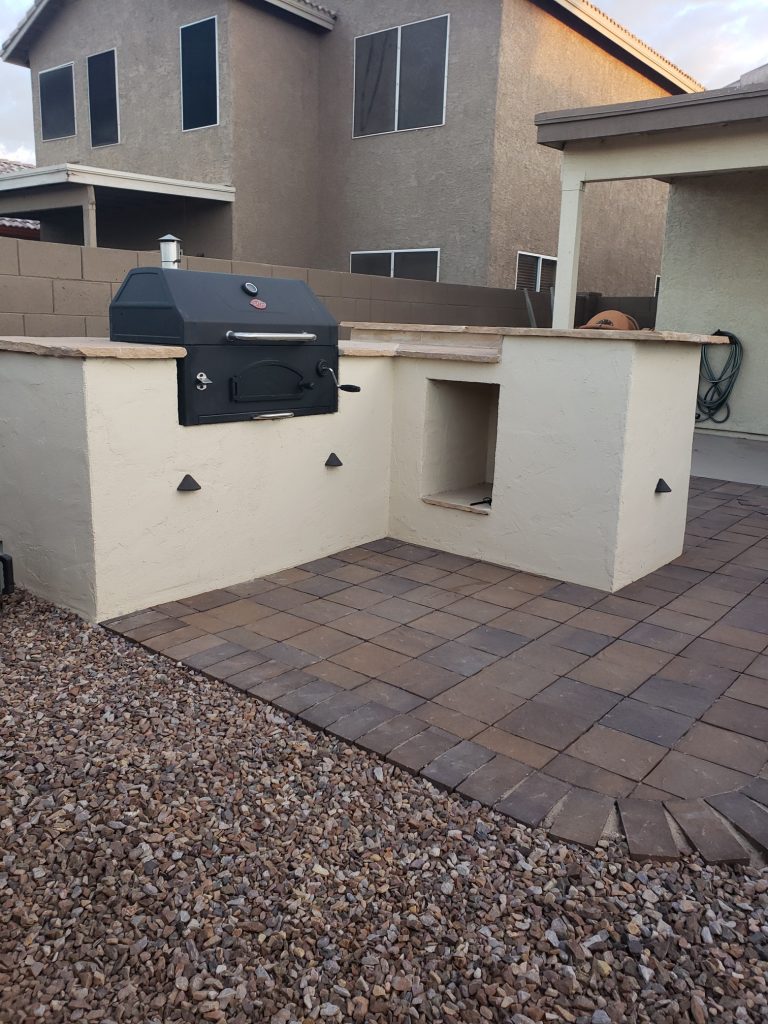 Finish Work – Stucco and LEDs
I applied stucco to the sides of the structure and painted it to match our previously built outdoor fireplace. We ran some low voltage lighting cord and added great looking LED lights for additional ambiance. We hoped to keep the outdoor kitchen build to a minimum and we ended up spending right at $1,000 total on the structure. This cost included the material, lights, counter, and even the grill. Amazing what you can do when you have a plan to follow. A DIY outdoor kitchen can be in your future.
Let us know how we can help you with a DIY outdoor kitchen construction plan. It doesn't have to cost an arm and leg so let us show you how to do it.