Okay all you DIYers, are you ready for another amazing DIY outdoor project? Maybe a DIY outdoor fireplace is what your backyard needs. Have you wondered how to build an outdoor fireplace? Well, we have what you need to build on your own and not worry about the inflated cost of using a contractor. That's right, no contractor.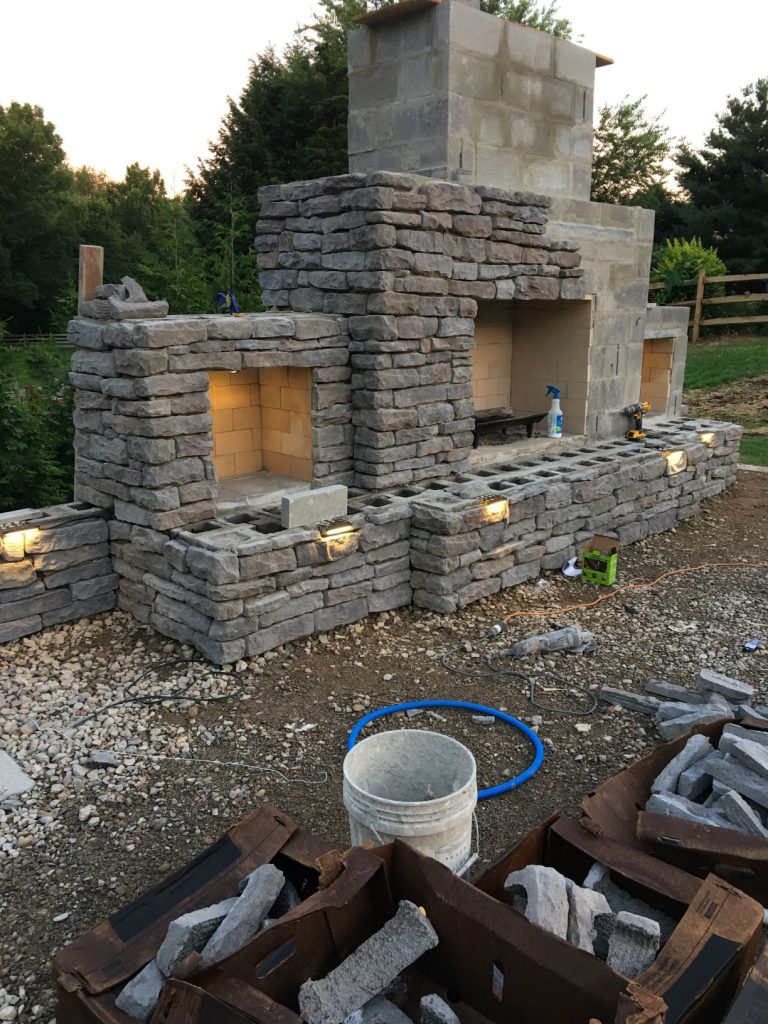 We believe YOU have what it takes to build it yourself, and we want to prove it to you. Now let's go ahead and throw out some disclaimers. Number one – it is fun and rewarding so if you don't like that, this is probably not for you. Number two – it does require a lot of lifting. There is NO WAY around that unfortunately. All joking aside, this is manual labor, and you will be challenged at times. We often say that if you can lift a 60lb bag of mortar or concrete off the ground, then you can do it physically.
What's Next?
So you've made the decision to build an awesome DIY outdoor fireplace in that perfect spot in your yard. Great to hear. What's next you ask? Well, you need to check out Backyard Flare, LLC for your favorite design and DIY construction plan. And the best part is that there are lots of really cool designs to choose from. Modern designs, traditional designs, wide designs, narrow designs, short designs, and even super tall designs. Then there are corner designs, outdoor kitchen combo designs, and even designs that you can put a TV on.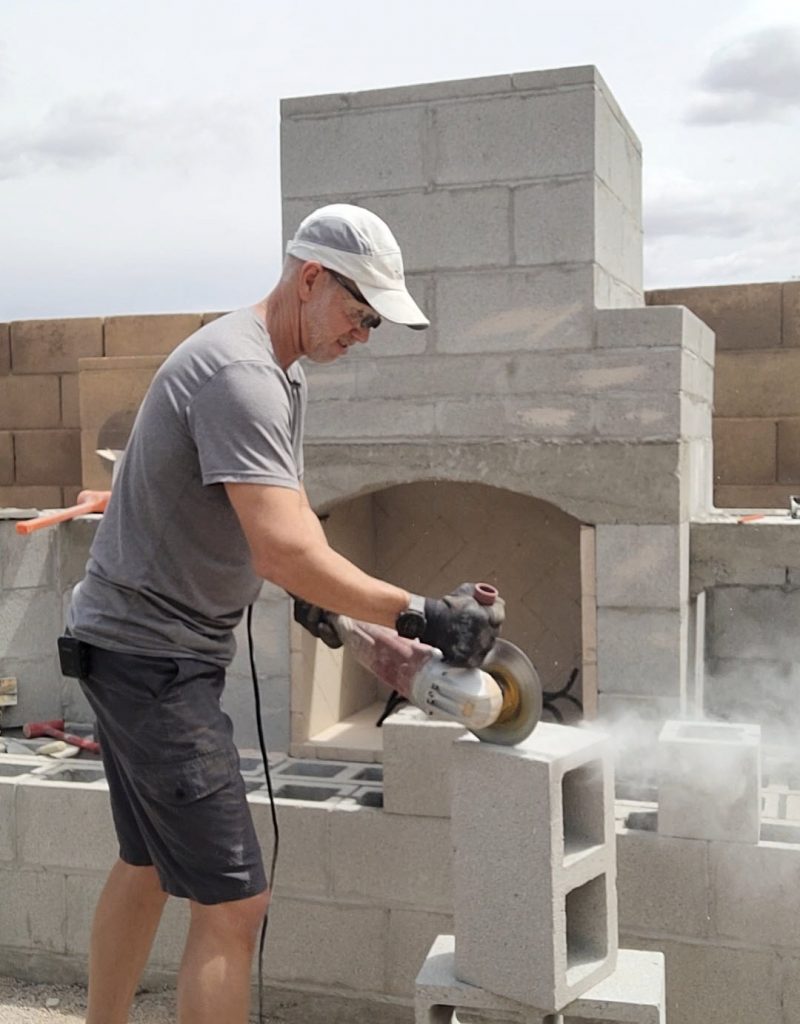 If you are going to build in a relatively small area, then you may want to look at the Phoenix or Pima designs.
If you want a bit more width and want some firewood storage voids, then maybe the Tortolita or Winslow designs are for you.
If you want a corner design, then we suggest the Cholla or Douglas designs.
If you are looking for a massive structure for that WOW factor in the yard, then look no further than the Santa Cruz, Maricopa, Tombstone, Mohave, or Saguaro designs.
We Got You Taken Care Of
So, you've found your favorite design at www.backyardflare.com and are ready to move forward. Now what? We're so glad you asked. It's as easy as purchasing the DIY construction plan and asking any additional questions. You buy the materials listed in the construction plan, and tools needed. Then you get busy building as you follow the DIY construction plan, step by step. It's like following a Lego book on steroids, but with a lot of written and descriptive instructions also.
We love to stay involved in your builds and we can walk you through and assist with hurdles or speed bumps encountered along the way. Just call, email, or text us and let us know what you need. Now that's some awesome customer service!!!
You Got This
Again, we know you have what it takes to build the DIY outdoor fireplace of your dreams, and we are here to help you with that journey. There are so many things to consider, and we want to be the help you rely on to get it done. Now, what's your favorite design? Find out at Backyard Flare.