If you're a homeowner and you love to save money doing things on your own, you are a DIYer by definition. This DIY status is great. But what if you don't know the detailed build methods of what you are trying to do? Maybe a DIY Fireplace Video Tutorial is the answer.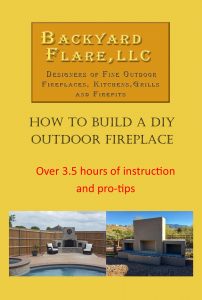 There are so many great sources of information that will lead you to getting your DIY project completed. But so many times the information is vague and not complete. I'm talking about a DIY backyard masonry project. Where is the all inclusive tutorial information showing you exactly how to build an outdoor fireplace?
Where do you go to find the answers you are looking for?
We Have Your Solution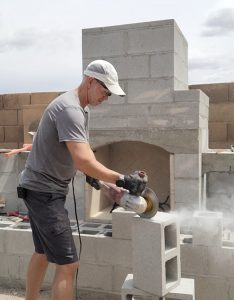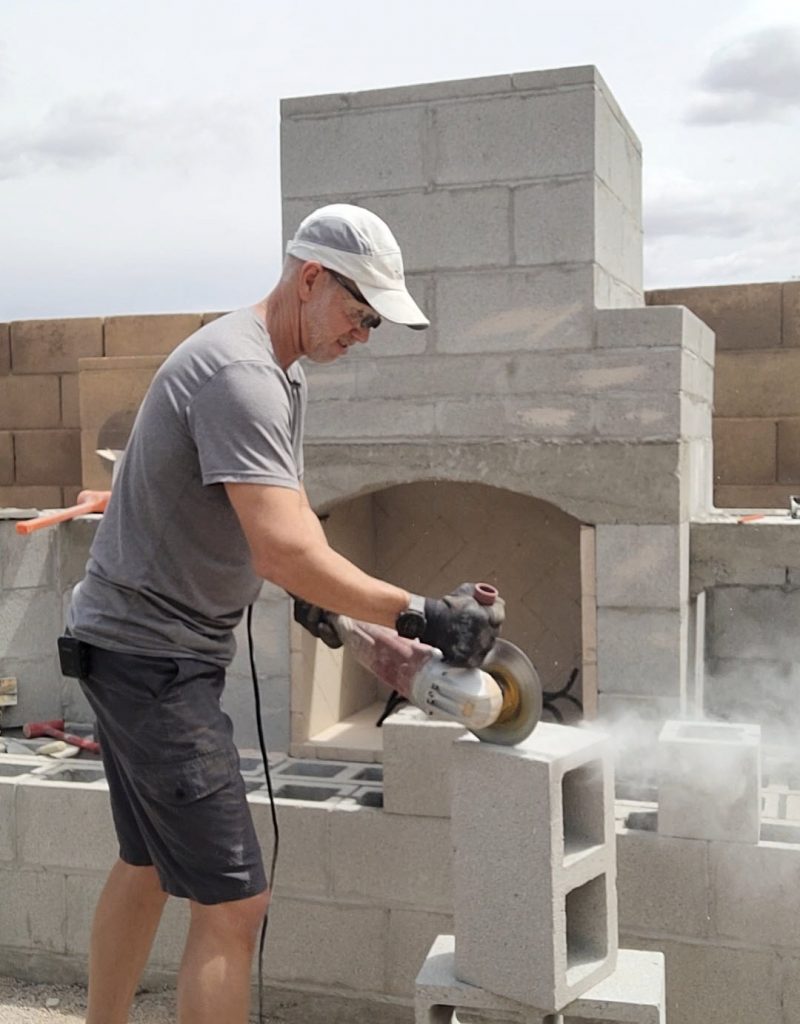 Well, here's the answer. Dan at Backyard Flare, LLC in Tucson, Arizona, built a backyard DIY fireplace with a homeowner. They followed the Winslow design and construction plan offered at www.backyardflare.com. It was a great build as Dan got to work directly with a DIY homeowner and teach him along the way.
This DIY outdoor fireplace build took place over a week and the process was video and audio recorded for very detailed instructional steps. Each tutorial video segment was categorized and the videos show the exact way the building took place. It followed a masonry (block and mortar) method of construction. Everything was covered from the tools used and their safety, the materials used and explained in detail, and the build method involving the pouring of the arches. Metal and block cutting was explained and demonstrated, and mortar mixing and block laying was also covered. This video tutorial was made with you in mind, the DIY enthusiast who just needs a little bit more confidence and reassurance that you can do it.
Learning Has Never Been Easier
If you go to vimeo.com/ondemand/diyoutdoorfireplace and watch the trailer, you can see the up-close building that you can imitate in your own backyard. This is what a DIY Fireplace Video Tutorial needs to include. Watch Dan as he builds the fireplace and see how he explains the build process in detail. All aspects from the first blocks to the last and everything in between. The videos total 3 hours and 43 minutes of instruction.
Why Wait? Build Today!
If you want the best and most comprehensive tutorial video series showing DIY outdoor fireplace construction, then look no further. We know you'll learn something. And the best part is that this tutorial isn't just for the Winslow design as these building methods are used in all our DIY fireplace designs.
Get started on your fun and rewarding DIY outdoor fireplace project today. You'll be glad you did because you will build a great outdoor destination and at the same time, you will add thousands to the value of your home.