If you're reading this, you either stumbled on it, or you were actively searching for information on how to build a DIY outdoor fireplace. Either way, welcome and I am so happy that I can share this with you. I get questions on a daily basis from people who say they were excited when they finally found Backyard Flare. Building a DIY outdoor fireplace became a reality at that time for many people who originally thought they needed to figure it out on their own.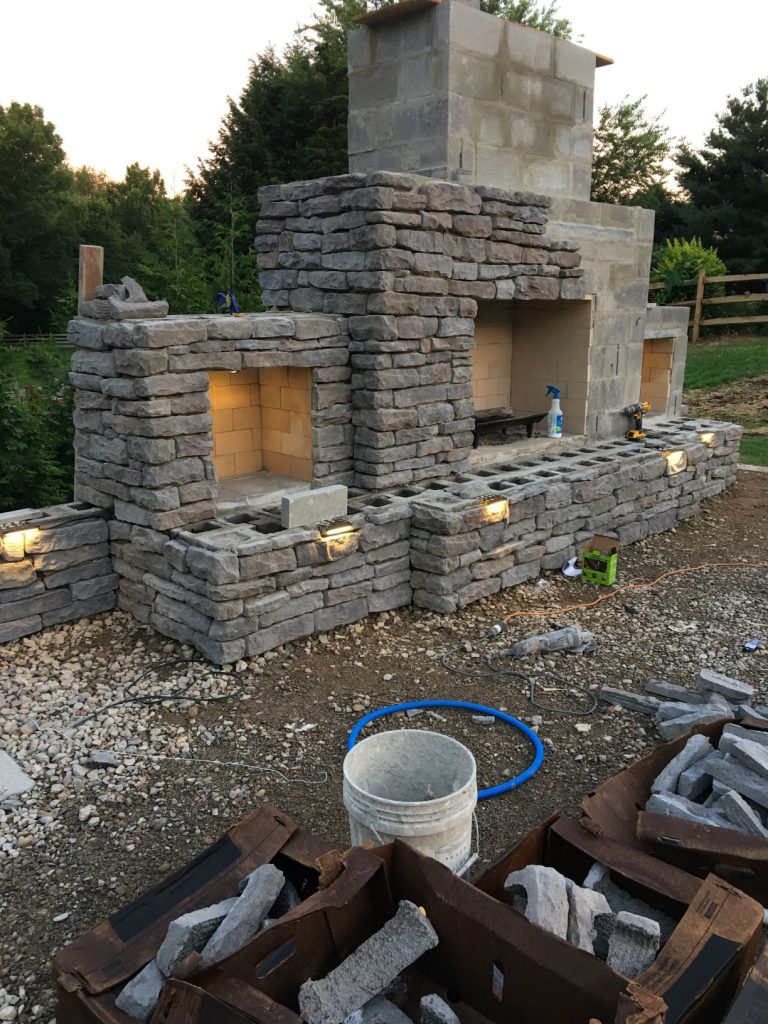 Can anyone really do it? Actually "yes" you can.
So, if you are able to lift a bag of concrete off the ground, then I believe you have what it takes to build a DIY outdoor fireplace. Believe me, it doesn't require that you have to have worked with masonry before. If you have only ever seen cinder blocks while walking past them at Home Depot or Lowes, you are still able to build if you follow our construction plans.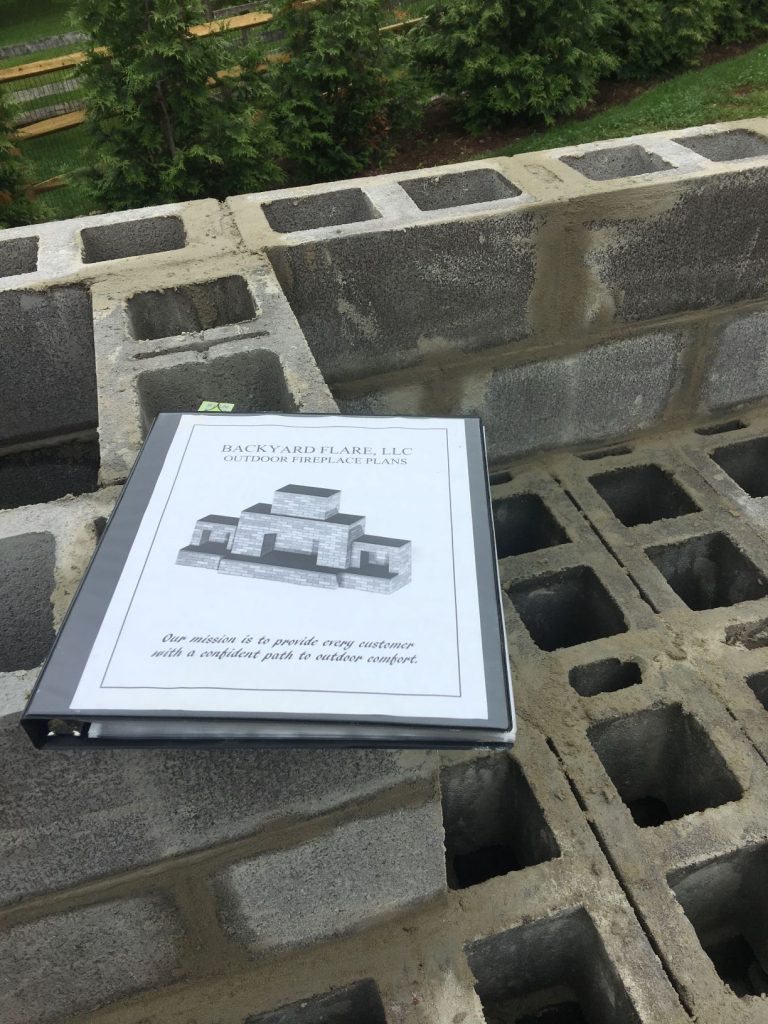 Our designs are very simple even though they are absolutely gorgeous. And the best part is that the majority of our customers are people who are new to the world of DIY outdoor fireplace building. Many have never mixed mortar or used power tools. Our construction plans show people in a very detailed way how to go about putting a DIY outdoor fireplace together.
What do the DIY outdoor fireplace plans work?
We created DIY outdoor fireplace construction plans that are so easy to follow and comprehensive. Most of the guess work is taken away. The construction plans contain large, easy to see, isometric diagrams, and lots of very detailed written instructions. Imagine following a Lego book, but add the written part in as well for more detail. You will take the materials list in the plan and buy exactly what it says, as we have calculated each block and material down to the amount you'll need. Pretty cool huh?
Cinder block anyone?
Our DIY outdoor fireplace construction plans all follow a cinder block build method. You will be able to pick out whatever veneer you like to finish the structure. By the end of the build, you'll be high-fiving your family and friends. Then it's time to get ready to enjoy the warmth of a raging fire on a cool night.
If you're looking for more information and pics, or just some more inspiration, check out our Instagram profile, "backyardflare", and our Pinterest profile, "DIY Outdoor". We know you'll find something that will look great in your backyard. Let us know how we can help you succeed and how to save thousands at the same time.
When you're ready to get your plan, go to Backyard Flare, and pick out your favorite design. Once you purchase it, you will receive it in PDF directly to your email. We strive to serve you and to make sure your building experience is the best it can be. Let us show you the reality to outdoor comfort. Call or text me (Dan) direct at 520-269-9740 if you want a free consult. I'll be waiting.