Firebrick Explained
Firebrick is fairly simple to explain.  There is no secret to it but there still seems to be a lot of questions about it.  It is a necessary material in your fireplace and it is both functional and great looking.
How many customers have I spoken to asking what type of firebrick to purchase?  Countless is the answer.  How many customers have I spoken to asking where to buy the brick?  Countless in the answer again.  How many customers have I spoken to asking what to use to adhere them on heir structures?  You guessed it…countless is the answer.
Firebrick, or refractory brick, is a ceramic material "brick" that is used to line the walls of an outdoor fireplace.  The main job of the firebrick is to insulate the fireplace from the heat produced and to give you a nice-looking firebox.
Firebrick Sizes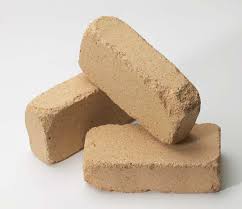 Most of your vendors will have two basic sizes, 4.5x9x2.5 (full) and a 4.5x9x1.25 (split).  Basically, the split is half the thickness of the full brick.  The brick is very smooth to the touch and somewhat light weight even though they are solid bricks.  They are machined very precise so they won't vary very much on size.  Most of the time they resemble a piece of sandstone, in that they wear down easily if rubbed on a hard surface like a cinder block.
Most of your big box home improvement stores like Home Depot and Lowes will sell you firebrick but you'll pay a premium as compared to the price you'll pay at a small mom and pop masonry supply vendor.  Get on the computer and search for "masonry supply" in your town or area.  Call a few of them up and ask if they sell these specialized bricks and most of the time they'll have a few pallets of them available at their yard.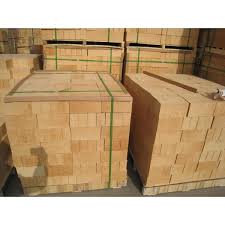 Purchasing
Your geographical area will dictate the price for these little bricks.  For instance, I can buy them here in Tucson, Arizona, for approximately $1.60 each, split or full.  A customer once called me and said that they couldn't find them for under $4.00 each.  He was in the densely populated New England area so I got his zip code and did a few internet searches.  My search resulted in phone calls to a few mom and pop vendors and I found a vendor who carried the split firebricks for $1.30 each.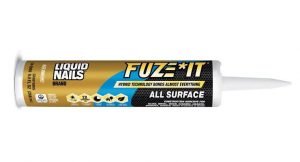 The adhesion method I gravitate toward is high heat construction adhesive such as Fuze It by Liquid Nails.  It hasn't failed me for years and I've built many structures using it.  This method is mainly for a firebrick install that does not have mortar gaps between them. Tight packing the bricks gives you a neat look to the firebox and it is less work as they are consistently the same size.
I hope this helps answer some of the firebrick questions.  Visit us at www.backyardflare.com for more information on firebrick and the uses on our fireplaces.  Thanks for reading.